How to make friends as an adult
Click below to listen
In this Episode we talk about about one of the most challenging experiences as an adult – How to make friends.
College is gone, you're probably living far away from your college campus, your parents, maybe your home church… and you're married with kids and in a new town… what do you do?
Imisi & Osayi have moved to different places several times, for work, marriage…and just for a change of scenery, and they share how they have handled it.
Have you chosen to move as an adult?
How has the experience been?
How did you make friends?
What do you think?
Send us an email – AnotherPerspectivePodcast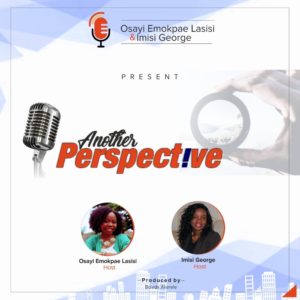 Right Click and save – to Download Another Perspective Podcast – Episode 5: Moving & Finding Community
For the First Episode all about what this podcast is about and what to expect – Click here