Osayi Lasisi is a marketing manager at ZenBlank, a Toronto-based tech startup with a focus on digital/performance marketing and creating family-friendly web apps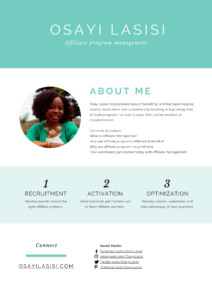 . She is passionate about marketing, and has been helping brands reach more new customers by building and growing their affiliate programs for over 5 years.
Some questions she can help to answer:
What is Affiliate Management
How are affiliate programs different from MLM
Why are affiliate programs so profitable
How can brands get started today with affiliate management
She is the cohost of the Another Perspective Podcast, an audio program that gives people the freedom and permission to create their own unique life journey. She is also the cofounder of the Toronto Women in Machine Learning & Data Science, where she empowers women in the industry and those looking to transition into the industry. You can download her media kit here
She thrives at the intersection of tech, governance and marketing and is excited by the power of using data to make better marketing, governance and business decisions.
She has spoken at several events including Social Media Week, IBM Techconnect, She Leads Africa, TechLadies Webinar, Course Launch Summit, Eminent Women Conference, Leap Africa, AFFCON etc.
She communicates with wit and insights based on almost a decade of experience in the tech marketing industry.
Some of her books include "Invest in People, Invest in Profits"; and "Impossible is Stupid."
Osayi currently lives in Toronto, Ontario, Canada, with her wonderful husband and brilliant daughter.
She has trained and presented in various organizations including:
IBM Techconnect
Temple University
Strayer University

LEAP Africa CEO forum

Social Media Week

McPherson University

Fastfood Confectioners of Nigeria

Philips Business School

Futureview Group

Capital Bancorp PLC

Tech Ladies Webinar
Smart Business Teleseminars
As featured in: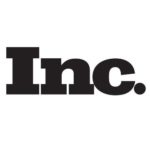 (Visited 155 times, 1 visits today)