This Podcast is Sponsored by Virtual Summit Camp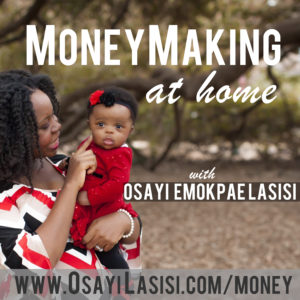 Are you waiting until everything is perfect before you start? Are you scared that if everything is not perfect people will look at you like a fraud?
In this podcast I talk about perfection vs. sloppiness
I talk about what you need to be doing instead of pursuing perfection
Why you may be making a mistake if you're waiting for everything to be perfect before you start.
–
Want to stay updated on all future podcasts? go to OsayiLasisi.com/Money
[optin_box style="31″ alignment="center" action="https://www.osayilasisi.com/sendy/subscribe" method="post" email_field="email" email_default="Enter your email address" email_order="0″ integration_type="custom" double_optin="Y" name_field="name" name_order="0″ name_required="Y" name_default="Enter your first name" opm_packages=""][optin_box_hidden][/optin_box_hidden][optin_box_code]
[/optin_box_code][optin_box_field name="headline"]Want to stay updated on all future podcasts and other updates?[/optin_box_field][optin_box_field name="paragraph"]PHA+TG9yZW0gaXBzdW0gZG9sb3Igc2l0IGFtZXQsIGNvbnNlY3RldHVyIGFkaXBpc2NpbmcgZWxpdC4gRG9uZWMgdmVsIG51bmMgbm9uIGxhY3VzIHZlbmVuYXRpcyBjb21tb2RvLjwvcD4K[/optin_box_field][optin_box_field name="privacy"]We value your privacy and would never spam you[/optin_box_field][optin_box_field name="top_color"]undefined[/optin_box_field][optin_box_button type="0″ button_below="Y"]Stay updated today![/optin_box_button] [/optin_box]
(Visited 47 times, 1 visits today)