This Podcast is Sponsored by VirtualSummitCamp.com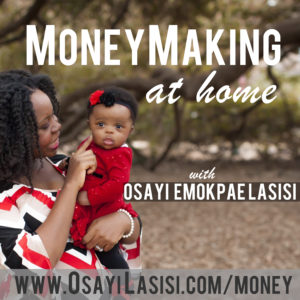 Click below to listen
What do you do when you have a lot to do, but your children won't give you the time and space to do it.
Besides waking up extra early, or going to bed extra late, what else can you do in the middle of the day?
In this Episode I talk about
Dealing with mommy guilt when running a business
Things I have done that have helped me to stay productive in my business
Things you can do today to keep your children busy while you work
What your children can be doing while you're working

Want to stay updated on all future podcasts?
[optin_box style="31″ alignment="center" action="https://www.osayilasisi.com/sendy/subscribe" method="post" email_field="email" email_default="Enter your email address" email_order="0″ integration_type="custom" double_optin="Y" name_field="name" name_order="0″ name_required="Y" name_default="Enter your first name" opm_packages=""][optin_box_hidden][/optin_box_hidden][optin_box_code]
[/optin_box_code][optin_box_field name="headline"]Want to stay updated on all future podcasts and other updates?[/optin_box_field][optin_box_field name="paragraph"]PHA+TG9yZW0gaXBzdW0gZG9sb3Igc2l0IGFtZXQsIGNvbnNlY3RldHVyIGFkaXBpc2NpbmcgZWxpdC4gRG9uZWMgdmVsIG51bmMgbm9uIGxhY3VzIHZlbmVuYXRpcyBjb21tb2RvLjwvcD4K[/optin_box_field][optin_box_field name="privacy"]We value your privacy and would never spam you[/optin_box_field][optin_box_field name="top_color"]undefined[/optin_box_field][optin_box_button type="0″ button_below="Y"]Stay updated today![/optin_box_button] [/optin_box]
If you would like to be a guest on the podcast send me an email
soundtrack by bensound.com