Excellence in performance marketing management is a lot easier than it looks. Although it has so many moving parts, I can distill the essentials to 3 main strategic activities.
What is Performance Marketing
For those who are new to performance marketing here is a simple definition:
Performance Marketing is Marketing that only pays for results.

Osayi Lasisi
Essentially you pay a commission only when you've made a sale. Now there are a few exceptions to this, but generally speaking that's what Performance Marketing is.
Some people call it Affiliate Marketing – but I like performance because there are so many confusing uses for the term Affiliate Marketing.
Why Performance Marketing
Performance Marketing is usually a pretty effective program for building brand-success, but even more so now when people are cutting down on their marketing budgets.
Imagine not having to spend any money unless you make a sale . And with Amazon drastically changing their Affiliate program, there are many affiliates who are looking for ways to diversify their income.
If you're looking for an affordable platform to run your Affiliate program – Check out ShareASale by clicking this link. (I get a commission if you use my special link)
How I got into Performance Marketing management
I've been an affiliate for many years, but I actually started working more behind the scenes and became an Affiliate Manager when I launched my first virtual summit in 2016
Ever since that experience I have fallen in love with the kind of exponential success you can have when you create your own affiliate program.
Excellence in Performance Marketing
So here are the three main strategic actions for Excellence in Performance Marketing.
Recruitment – Recruiting the right brand partners – perhaps one of the most essential parts of the strategy.
Activation – Activating the affiliate partners so they are successful.
Optimization – Optimization means providing insights on best practices to make your partners even more successful
We will go into more details in future posts, but please remember that when you have those top 3 activities right, you are 90% of the way to a successful program.
Quote I'd like to share:
In all things it is better to hope than to Despair.

Johann Wolfgang von Goethe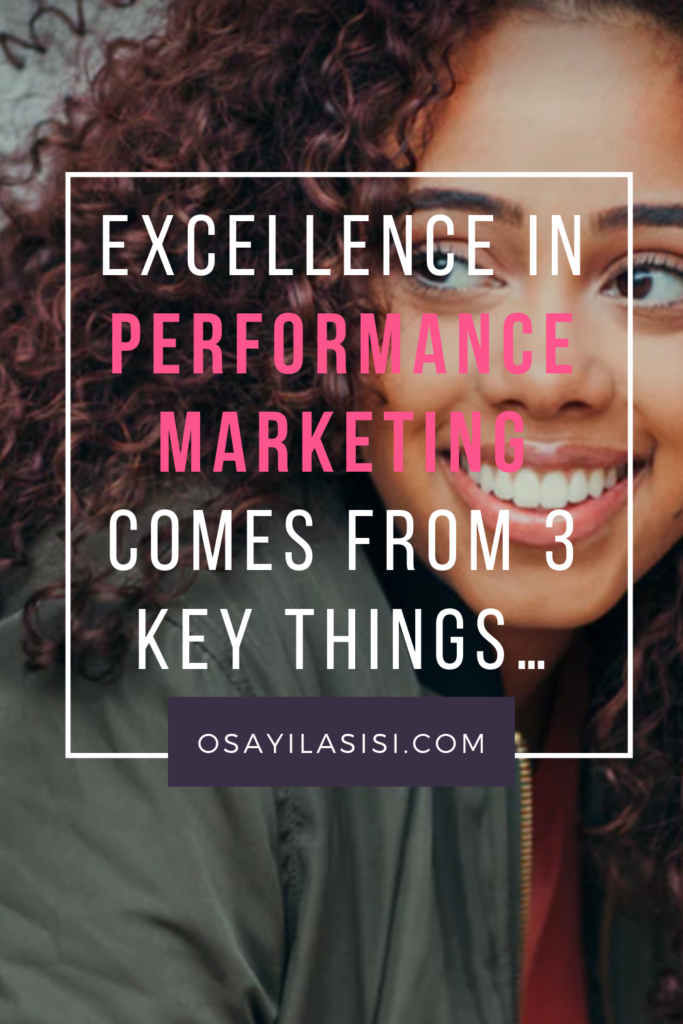 (Visited 103 times, 1 visits today)