Want to learn about Interior Design?
Anyone can benefit from Interior design, whether in decorating your house office or starting an interior design business. That's why we have an expert today to teach us all about Interior design.
Today on Another Perspective Podcast we speak with Lara Cameron-Cole, who is an Interior designer
About Lara:
Lara Cameron-Cole has a background in Fixed Income trading but switched gears into Interior design to follow her passion. She has a master's in fashion entrepreneurship with a concentration on manufacturing. She has lived and worked in 3 continents- US, Nigeria and now U.K. She is very passionate about interior design and launching a course for young people (teens to 20s) on the business of fashion that teaches them how to go from concept to production
About Lara Cameron-Cole
www.instagram.com/laracaxton
If you're interested in learning about
interior design
Apparel Manufacturing
Business development
then this is the podcast to listen to.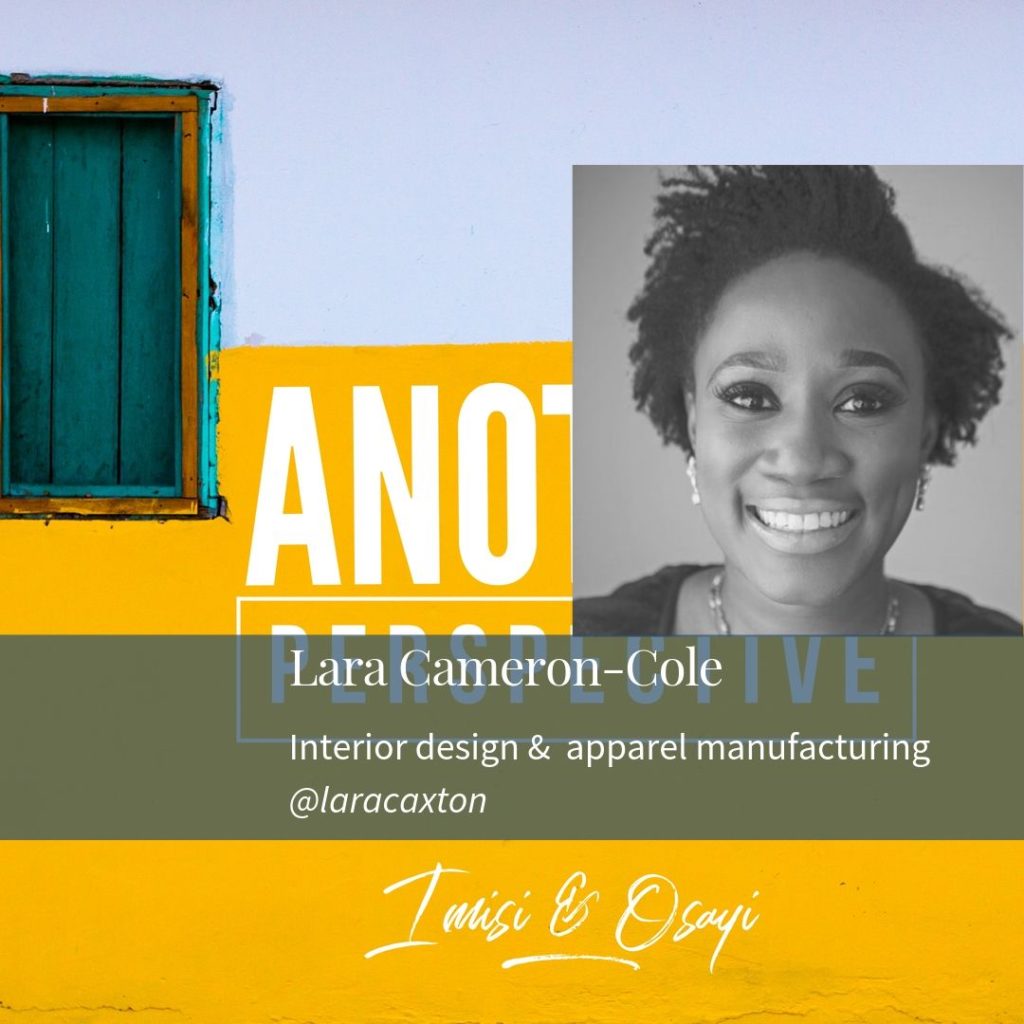 (Visited 164 times, 1 visits today)